Terms and Conditions






1. Legal representative


CamSum & EroticCamAwards are represented by their organiser, so all the transactions will be on his name.



2. Minimum age for access.


It is totally forbidden the access to CamSum & EroticCamAwards events for persons who are less than 18 years old.



3. Access, badges & wristbands


To get access at our show, you need to first register online. We don't make any registrations at the door and we don't accept money at the door.
No people will be alowed at CamSum events without a badge and the security wristband.
Badges and wristbands are non-refundable and non-transferable.
If you lose your badge we can offer you another one, but we will not replace any wristband.
Pick up your badges and wristbands at the event hotel. Valid ID or passport is required, and the names should coincide with those at the online registration.
CamSum reserves the right to deny access to the show to any participant, at any moment and for any reason, without a refund.



4. Videos, pictures & copyright


Pictures are allowed but can't be used for media related articles or TV shows.
Video recording of seminars and workshops is not allowed without express permission from CamSum.
Participants give full consent to CamSum & EroticCamAwards, the event hotel, and Event Sponsors to copyright and publish any and all photographs, videos and/or film in which he/she appears in while attending our events.



5. Responsability


Attendees agree and understand that CamSum, it's staff, the event hotel and the sponsors are not responsible for any damages, actions, claims, costs or other expenses including, but not limited to personal injury, wrongful death or property damaged suffered by any participant during the CamSum or for any claims, actions, damages or expenses arising out of any transaction or occurrence that takes place in a private room or between private parties attending the CamSum events.



6. Disclaimer


We reserve the right to change the content of the website; to expand or delete content and either temporarily or permanently to shut down the website. Owner of all content usage and digital image rights is CamSum.
We take no responsibility for the information contained within our website in terms of timeliness, accuracy, correctness or completeness, and accept no liability for damages that may arise from the use of our website.
We have no influence whatsoever over the content or set-up of websites from other providers which can be reached via links within our website. We expressly disassociate ourselves from any content and set-up arising from linked websites including all subsequent links/web pages and accept absolutely no liability for them. The content of third-party websites is not part of our remit or service.



7. Prices


The prices of online tickets are final prices incl. VAT



8. Redemption or loss


A cancellation of the contract is not possible. We don't offer refunds.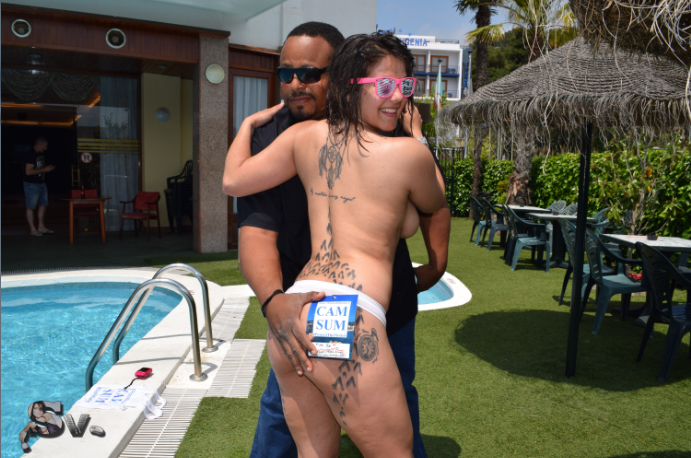 At CamSum, we got you...covered!