Registration



For CamSum.com and EroAward.com 2019, the entry costs:

- 100 € for fans and professionals (models, cammodels, pornstars, webmasters, bloggers, promoters, etc).

- 500 € for companies, per person. So, if a company sends 4 professionals, the entry is 4 X 500 = 2000 €.
The companies can bring only business cards and have their own cloths branded (tshirt, caps, etc). Those interested in offering promotional materials at our events, please check our sponsorships offer.



The dressing code at Gala is elegant. The organizers will deny the entry to the participants who are not dressed accordingly!





Registration is obligatory for all!



If you are not already registered to vote, please do it now with Name & Email, and make sure you use the same email address in both places to register ---> Register Here to Vote.

You can't register to participate at CamSum/EroAward Gala, if you are not first registered to vote.



Register here to participate at CamSum & EroAward Gala

, then make the payment.
If you come with a partner or family member, register each of them. If you are a company who comes with more professionals, register each of them.




Payments:



You can pay by: paypal, bitcoin, paxum, bank transfer. Interested in other ways to pay?
If you pay by bitcoin, you have 10% discount.

After you pay, we will send you a code that you will use to get access to our events.
Make sure you bring your ID, Passport or Driving licence and that the informations you provided us are the same with those from your ID.
Without a valid ID, nobody can enter at CamSum or EroAward.


VERY IMPORTANT: by participating to our events, you give us the right to make pictures & videos in which you might appear, and use them the way we want, to promote our events. You agree that we will own the full copyright of all the pictures and videos that we make at CamSum & EroAward events. Read all our Terms for CamSum & EroAward at http://camsum.com/terms.html



We are waiting for you!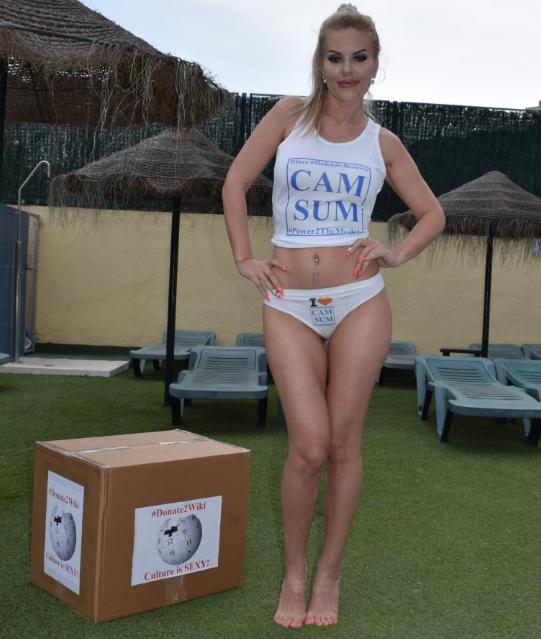 CamSum supports Wikipedia fundraising:


#Donate2Wiki - Culture is SEXY!