For CamSum.com and EroAward.com 2017, the entries are FREE for all the professionals, but ONLY professionals from the Adult Industry are allowed. We are not a Salon/Expo for the general public, we are a Business2Business event.
In order to get the Free Badge, you need to Register. Nobody will get access to our events without registration.
No registration at the door!
With the free registration, you are allowed to have advertising only on your own clothes (Ex: your printed tshirt) or as business cards. If you want to bring more promotional materials, please choose a sponsorship package.
Minimum 18 years old to register and to get access to our events.

Steps to register:
1. Register here to vote at EroAward.com with your Name (it can be the stage name for the models) & Email address.
2. Go to your email email Inbox and search for the "Confirm your registration" message sent by EroAward. If it is not in your Inbox, search also in your Spam/Junk folder, and if it is there, mark it as "Not spam".
Open the message and click the link inside of the message to confirm your registration.
3. After 30-60 minutes, you will receive a new message with the link to vote at EroAward 2017. At the bottom of this message, there is a link with "Register for FREE for CamSum 2017!". Click on it and fill the information to register.
4. In few days we will get back to you to inform you if your participation is approved or not.

When you register for CamSum, you are automatically registered also for EroAward gala.
To enter at CamSum & EroAward, you need a document (ID, Passport or Driving licence) with the same First name and Last name that you used to register.

We are waiting for you!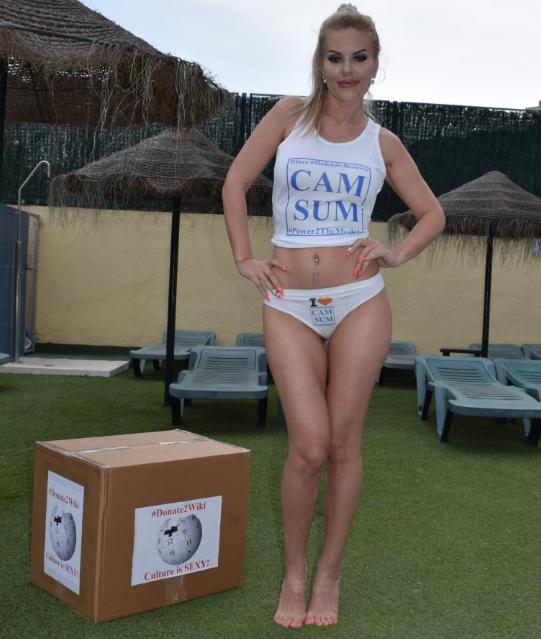 CamSum supports Wikipedia fundraising:


#Donate2Wiki - Culture is SEXY!